GRINDING & CUTTING WHEEL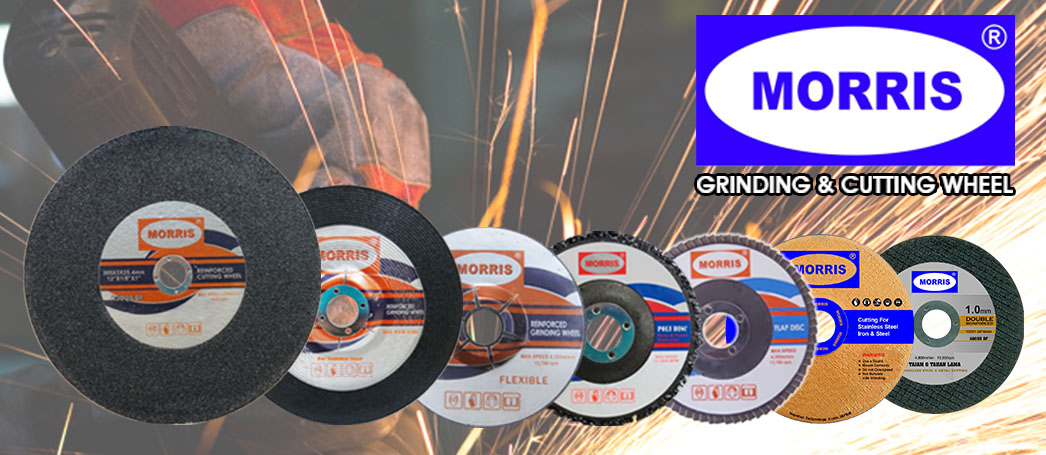 By knowing the various types of grinding stones, you can maximize the grinding machine that you have to carry out various purposes. The following is a list of the types of grinding stones available in the market:

Grinding Disc
Grinding stones are most commonly used in metalworking. Used to scrape the surface of ferrous metal, steel and stainless steel. This grinding stone has special specifications according to the type of metal for its designation.
Flexible Grinding Stone (Flexible Disc)
Similar to a grinding disc (grinding disc) but has a pattern on the surface. Used to scrape metal surfaces in narrow areas. It can also be used to cut metal materials, but the cutting gap is wider than that of a cutting grindstone.
Cutting Disc
Special grinding stone for cutting metal materials, ranging from mild steel, steel, to stainless steel. It is shaped like a flat disc. The resulting cutting gap is thinner than flexible grinding stones because it has a thickness of 3 – 8 mm.
Grinding Brush (Steel Wire Brush)
There are two types of this brush grinding wheel, namely the steel wheel wire brush and the cup wire brush. It is used to clean metal surfaces from rust, scale, and dirt as well as to exfoliate the bark for further processing.
Grinding Sands Stacking (Flap Disc)
Disc-shaped from the arrangement of sheets of sandpaper. Used for scraping and smoothing metal and wood surfaces.