PORTABLE BLOWER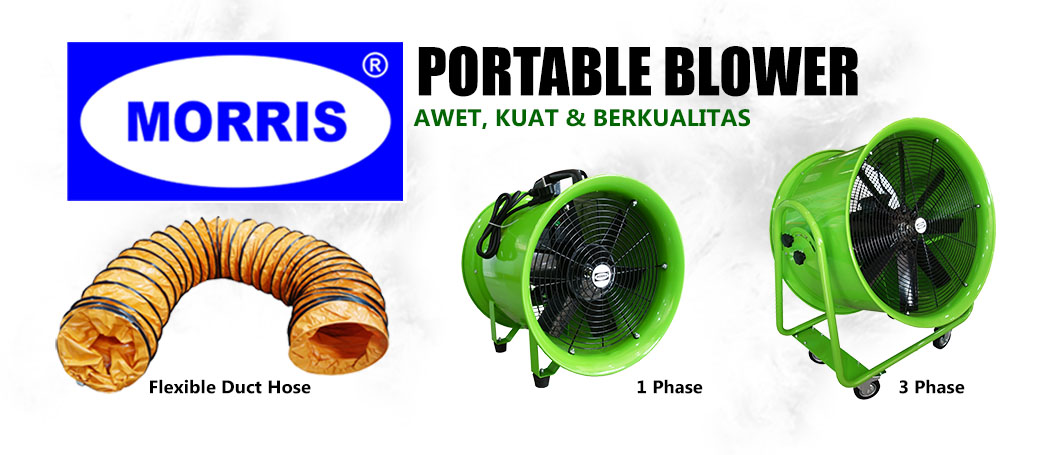 Portable Blower MORRIS Is A Machine Or Tool That Is Used To Increase Or Enlarge The Pressure Of Air Or Gas To Be Flowed In A Certain Room As Well As Suction Or Vacuuming Air. The performance of the machine has also been tested, with a 1-year warranty and flashlight service available. For the type, there are also those from 10 "to 24".
The working principle of a portable blower is to suck out the pollution and put it in a box containing a filter. Air is sucked in using a small blower with a power of 10-20 HP. Dirty air will be clean after passing through the filter in the filter box. The filter material uses 400-500 polyester depending on the dust material that is sucked in.
Portable blowers are very suitable for home industries that have quite low air pollution. Portable blowers are also easy to move - move according to the location of the machine to be cleaned of pollution. The power used is also relatively low in the range of 10-20 HP.